The WestWords Academy is a year-long training program for up to emerging writers and multi-disciplinary artists.
Each year the WestWords Academy provides early career development to the cohort of selected artists, supporting and mentoring them to hone their craft, develop projects, seek opportunities and run arts events. Throughout the year WestWords will organise seminars and workshops, led by expert facilitators focussing on everything you need to know to be a writer – beyond the words on the page.  This program is proudly supported by Create NSW.
The program will include opportunities to gain hands-on experience running events and showcasing your work. You will have access to WestWords workshops and masterclasses, mentorship opportunities, and its knowledge bank.
Topics covered include administration for the independent artist, pitching, building community, presentation skills, event planning, building your 'brand', where to find outlets for your work, resources amongst others.
90-minute seminars will take place once a month
A showcase event will be scheduled and run in November by the members of the Academy, supported by WestWords
Each writer will receive individual mentorship on the Academians writings provided by a staff writer
For 2024, applications will open Feb 2.
Application close March 18th. 
For those interested in applying for 2024, we'd love to invite you to the 2023 Academy Showcase on December 8th, 2023. Meet alumni and this year's Academy, and learn more about the program. Free RSVP here. From those who wish to get a head start on their application, the application will ask for:
5 page sample of your writing
1 page synopsis of the creative project you will be working on during the Academy
1 page writers biography/CV detailing your experience. (Please include name, contact phone, email and land address)
1 page cover letter – tell us why you want to join the academy. What are your passions and interests, and why is this opportunity right for you, at this time?
There is no entry fee.
Upon acceptance, there is $280 administration fee to cover the year long program.
Applications must demonstrate a devoted interest in a word-based art form.
Emerging is defined as the first five years of practice without a major publication. 
WestWords Academy is open to 18+ emerging writers who are looking to make a career from their writing. The Academy is open to anyone, but applicants from Western Sydney will be prioritised.
Successful applicants are expected to commit to the year-long program to the best of their ability. (Monthly seminars, writing groups, mentorships, and where possible, live events).
"I would tell any new Academians to make the absolute most of the program, even if you're not feeling well and struggling to engage. What I gained from it was invaluable. Go to every seminar, engage as much as possible, because it will benefit you in ways you probably couldn't have predicted before diving head-first into it. The first session on admin was everything I hoped for, the session on pitching to agents was even better and the session on planning events was flawless." – Benjamin D.Muir, 2020 Academian
"As part of the academy, I was able to increase my knowledge of the Australian publishing industry and learn from the wisdom of authors and other experts who took the time to impart what they knew. I had access to authors/editors/industry experts that I might not have had if I had sought it out on my own. The academy also gave me the opportunity to network with other local writers and creatives, some of whom, I am sure, will go on to be friends." – Samara Lo, 2021 Academian
Academy Live! 2023
In 2023, with the support of Parramatta City Council, once a month we were able to turn our Parramatta centre for writing into an open mic night for our Academians!
This year's academy, alumni of the program, and those planning to apply in 2024, were welcomed onto our stage to share their prose, poetry, visual art and music. Each month featured a guest writer as host and a featured musician.
We congratulate the Academy on their year of performance, and taking the risk of sharing their brand new work in front of a crowd. We can't wait to do it again in 2024!
Meet some of our past Academians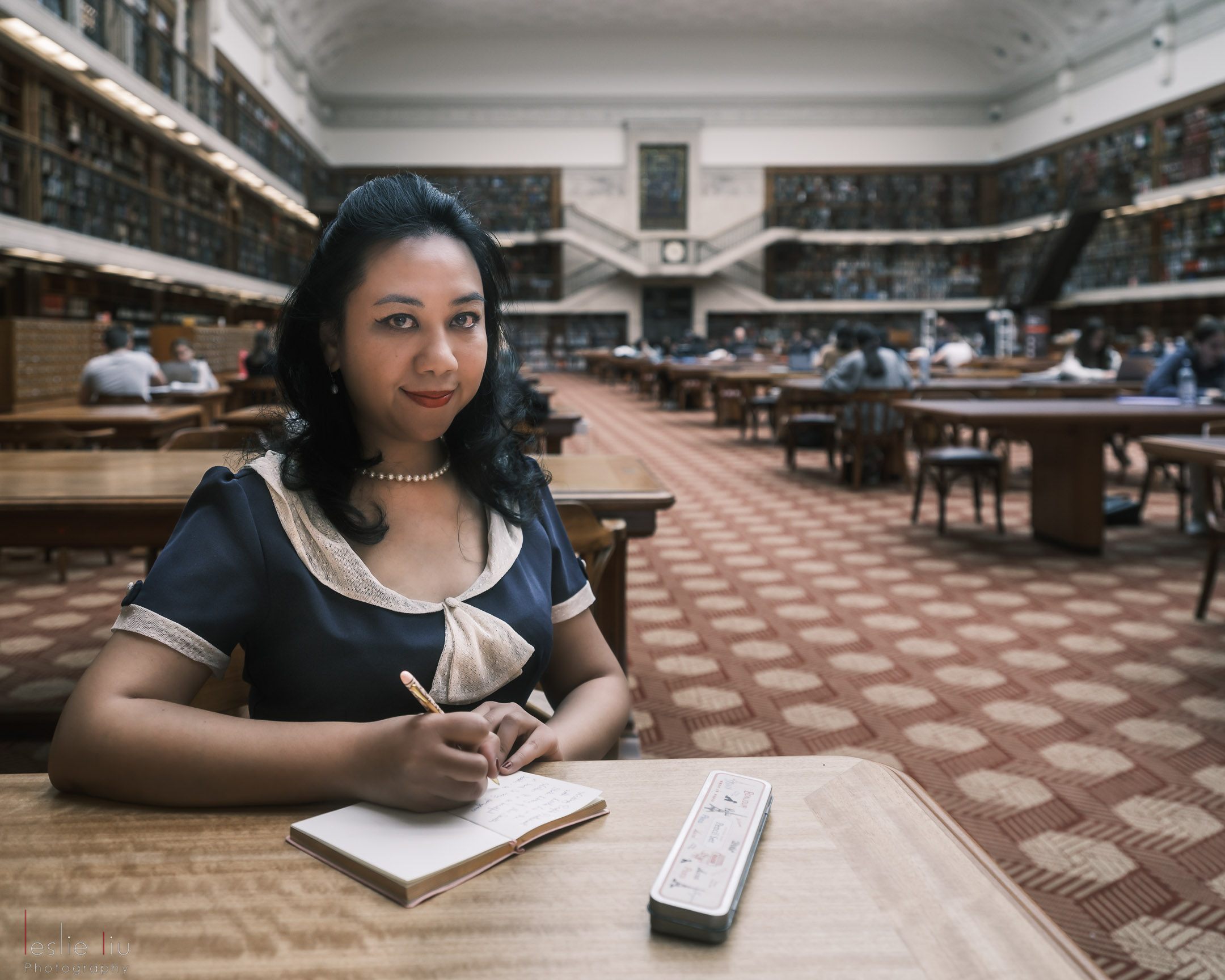 Paris Rosemont
Paris Rosemont is an Asian-Australian poet whose poetry has appeared in various publications, including Verge Literary Journal, FemAsia Magazine, Red Room Poetry's 'Admissions' anthology, Gems Zine and Heroines Anthology (vol.4.). Paris was longlisted for the Joyce Parkes Prize 2022 and is delighted to have won the Poetry Prize for the New England Thunderbolt Prize for Crime Writing 2022. Paris combines her love for poetry and theatre into the art of performance poetry. She has been a feature poet at Rhapsody Revue, West Side Poetry and the EnQueer Literary Festival 2022. Paris has also performed her original poetry at various events, including the Australian Poetry Slam Sydney Finals, New Annual Festival and Sydney Fringe Festival 2022. Paris has been a Living Stories Competition judge, WestWords Academian and writer-in-residence, as well as a Frontier Poetry scholarship recipient. She was awarded an Arts Access Australia mentorship, WestWords/Varuna Emerging Writers' Residency and was named runner up for the Writing NSW x Varuna Fellowship 2022.
J. Marahuyo
J. Marahuyo is an award winning Filipino-Australian poet residing on Dharug country. She explores themes of identity, mental health and the power of vulnerability by dissecting the concepts of love in all its forms, and family which encompass her current work-in-progress, her first poetry collection.
She creates works that play with white space, that have prominent visual elements and incorporate Tagalog words. The Tagalog words scattered throughout her pieces are stronger for her to recall in Tagalog rather than English, this is important for her and for readers as it highlights the ramifications of colonisation on the Filipino diaspora. She writes to make sense of her experiences, to process her history and her inner and outer worlds. Her poems are both an unravelling and composition of personhood, they are an interrogation of what is to be both Filipino and Australian occupying the body of a neurodivergent woman, a depiction of her personal experience of existing in that liminal space.
She has received numerous accolades for her work and her work is celebrated and published nationally and internationally.
Tina Nyfakos
Tina Nyfakos is an emerging literary fiction writer from South-Western Sydney. Her work explores the psychological and existential absurdity of the human experience. She was a 2019 recipient of a WestWords-Varuna residency. In 2020, she took part in The Writing Zone, where an excerpt of her novel Galagoo was published in the anthology The Wayward Sky, and her short story Roots of Revani published in the digital anthology Sky Conversations. In 2021, she was a part of the WestWords Academy, a participant in Varuna's The Writer's Space: Young Writers' Studio, and she was a winner in the Living Stories Western Sydney Writing Competition. In 2023, she took part in The Writer's Space online program coordinated by Varuna. She has also written for SBS Voices.
The Westwords Academy was invaluable to me. It gave me a foundation, and prepared me for my future as a writer, connected me to other writers, and gave me insight into the publishing industry. It also allowed me the opportunity and platform to read my work to an audience.
Blake Curran
Blake Curran (he/him) is a queer writer living on Dharawal land, on the southwestern outskirts of Sydney, Australia. He is currently working on A Town Called Cancer, a horror novel set in outback NSW. It deals with themes of queer identity, grief, intergenerational trauma, chronic illness and demonic possession. Blake also regularly contributes reviews to Aurealis Magazine, and has been a judge for the Aurealis Awards twice before. Outside of writing, Blake works in the field of advertising and can often be caught crocheting, cross-stitching or baking in his spare-time. He goes for occasional road trips with his fiancé, and also shares opinions about books, TV shows and movies that no one asked for on his Instagram @blake_curran_writer
Jemima Shafei-Ongu
Jemima values well-being, learning, empowerment, creativity and connectedness. She is passionate about creating social change by replacing fear with understanding – both in a global sense and towards attitudes around mental health and wellbeing.
She is currently venturing into writing picture books as part of her values in creating a more connected world and taking action in the direction of living creatively. 
In 2017, she and her family took a gap year to travel overseas and volunteer together.
Ally Burnham
Ally Burnham is an AWGIE award-winning screenwriter, NIDA graduate (2016, Masters Writing for Performance), novelist and writer of comics. She is best known for her feature film Unsound (2020), nominated for Best Original Feature at the 2020 AWGIE awards. The film won Best Australia Feature at the 2020 Melbourne Queer Film Festival, Best Fiction Feature Film at the 2020 ATOM Awards, and was nominated for Best Indie Feature at the 2020 AACTA awards. Ally is the lead writer for Metropius; her short film screenplay won Most Outstanding Animation at the 2022 AWGIE Awards.
Writing for television, Ally has collaborated on projects for CJZ, and assisted on projects for Essential Media and Blackfella Films in 2017. In 2016, developing for CJZ, Sweet Jane, was a recipient of Screen Australia's Gender Matters initiative.
Ally also writes as a novelist. In 2020 she received a residency fellowship from Varuna House, for the development of her fantasy YA manuscript, Majesty. She is a contributing author and editor to the fantasy, sci-fi & horror short story collection The New Mythic, which was nominated for two 2023 Aurealis Awards. She also drops weekly podcast episodes called Prose & Cons; a podcast by emerging writer, for emerging writers. When there is time, she teaches at NIDA Open, training school-aged and adult students in screenwriting for film and television.
For more information visit www.allyburnham.com or follow her @alexandria_burnham
Amy Anshaw-Nye
Amy Anshaw-Nye (she/her) is a queer writer and zinester living and working on unceded Darug land in Western Sydney. Her works explore themes of love, transformation, madness, motherhood, and queer identity.
She was a recipient of the 2023 WestWords-Varuna Emerging Writers' Residency and her work can be read in a variety of publications, including Flash Fiction Magazine and Verandah Journal. She's also founder of a zine press, where she publishes zines about life, pop culture, and queer love.
Amy is a passionate advocate for queer representation in media. Her debut novel will be Ebb Tide, a sapphic romantic suspense novel set in 1960s Australia. You can find her on Instagram @amyanshawnye and subscribe to her newsletter on Substack. Her website is amyanshawnye.com.
–
The highlights of my Academy year were building a wonderful community of writers around me, attending the WestWords-Varuna Residency, and having the opportunity to pitch my manuscript to an agent at the BAD Crime Writing Festival. I've learned so much from the seminars and grown confident performing my works on stage through our monthly Academy Live events. I couldn't recommend the WestWords Academy more.
Christopher Marcatili
Christopher Marcatili is an author of fantasy, weird and contemporary queer fiction, with publications appearing in print and online. His first short story, 'Cartograph', was published in the UTS Writers' Anthology in 2013 and republished in 2017 in Urchin Press's Imaginary Worlds anthology. It was described in the Sydney Morning Herald as 'one extraordinary feat of imagination and narration by Christopher Marcatili, who creates in Cartograph a frightening world that is at once alien and familiar.' Other recent publications include 'A Strange Affection', in Spineless Wonders' Queer as Fiction anthology and produced as an audio story in the Sonic City collection, available online here.

A short animated trailer has been released showcasing his upcoming novel, Trickster's Wake, currently in final stages editing stages. The trailer can be viewed here.

When he isn't producing his own fiction, Christopher studies anthropology, focusing on the creative writing cultures of Iceland. For more on his research project, click here. 
Vivian Wei
Vivian Wei is currently studying architecture at the University of Technology, Sydney. She has a strong passion in sharing stories close to her culture such as her first publication piece with Underdog's #LoveOzYA anthology: 'The Chinese Menu for the Afterlife'. In her spare time, she works as a photographer; capturing memories of friends and food (but mostly the latter) and loves to explore the arts and design world.
Ailsa Liu
Ailsa is a child of Chinese immigrants, raised in Merrylands. She is endlessly curious and passionate about intersections of technology, community building and social justice. She has shared poetry, fiction, performance and sound art with the world.
Nadine Lebde
Nadine Lebde is an Australian-Lebanese writer from Western Sydney. She has an Honours degree in Physiotherapy from the University of Sydney, and her research has been published in the British Medical Journal's Occupational and Environmental Medicine. Nadine was selected to be a reviewer for the StoryCasters Project, an initiative for emerging culturally diverse writers run by Sweatshop in collaboration with Diversity Arts Australia. Her creative non-fiction piece was shortlisted for publication in the anthology "Arab, Australian, Other: Stories on Race and Identity" (2019) edited by Randa Abdel-Fattah and Sara Saleh. In 2008, her student blog was nominated for Edublog's international award "Best Individual Blog".
Adam Byatt
Adam Byatt is a high school English teacher, developing artist, and occasional drummer sifting through the ennui, minutiae and detritus of life and cataloguing them as potential story ideas. He describes his writing as 'suburban realism' exploring the stories behind the brick and fibro.
Christine Johnson
Christine's writing follows her career working in mainstream, community, and young people's theatre.
Trainee and then Resident Director at Nimrod, Sydney, she became Director of Magpie, YPT section of SA's State Theatre Company. Twice, she was Guest Director with SA's State Opera. She spent 5 years as Artistic Director/ CEO of Chung Ying Theatre, Hong Kong, before returning to Australia, as AD with Queensland Theatre Company. Her directing career covers over 50 productions. Some works toured Australia and major festivals in Munich, Kuala Lumpur, Toronto, Montreal, and Vancouver.
Her short fiction has won first, second and third prizes and appears in many anthologies around Australia. A finalist in the 2022 Newcastle Short Story Award, in 2019, she won the inaugural Sydney Hammond Short Story Competition. Works shortlisted include the 2019 Stuart Hadow Prize, 2018 Elyne Mitchell Writing Award and the 2017 Alan Marshall Short Story Award.
Commissioned to write and produce an eight-part drama podcast, Seven Seconds, on the theme of 'Diversity in the Workplace,' it was released in Hong Kong, 2020.
Samantha Lee
Samantha Lee is a writer and educator who writes both fiction and non-fiction. She was recently shortlisted in the WestWords/Ultimo Prize for her manuscript Bound. Samantha has completed two mentorships with Australian author, Kathryn Heyman, and from that was selected to attend the 'Create Your Own Life' Writers' Retreat run by her and British writer, Jill Dawson. Samantha has been shortlisted for multiple Needle in the Hay flash fiction competitions and has been published on the SBS Voices website.
Callum J. Jones
Callum J. Jones is a Tasmanian-born writer. His work has appeared in various publications, including the  Quadrant and Tasmanian Times. 'Shellshocked' and 'Tasmania' are among the pieces he is most proud of. He has been a journalist at Conexus Financial between 2022 and 2023, and can be traced by the smell of fresh coffee. The 2023 WestWords Academy has provided him with great insights and knowledge (such as how to set up and run writers' groups), strengthening his passion for writing.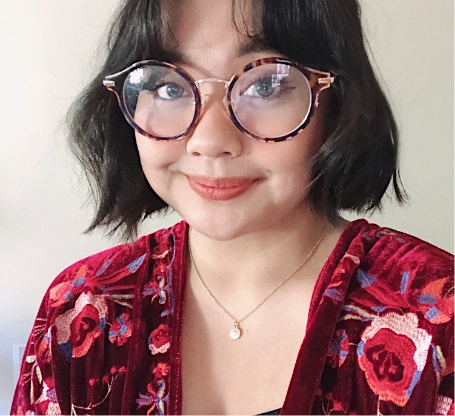 Krystle Anne Venal
Krystle Anne Venal is a multidisciplinary artist and writer whose work primarily explores the tactile and sensory notions of home, memory and being human. For her, creativity and curiosity are symbiotic — to touch life with wonder is necessary. She has a life-long love affair for documentation, learning and curating open spaces for exploring creativity. In another life, she was a perhaps a botanist; here, she is very much a storyteller.
Lathalia Song
Lathalia Song is a teaching artist/poet, writer and advocate. Previously an editor, designer and copywriter for various design agencies. Her hybrid works are found in Streetcake Magazine, Harpy Hydrid Review, Levatio, The Minison Project, Lothlorien Poetry Journal, Authora Australis, Moss Puppy and Moon Cola zine. Editor for Authora Australis https://www.authora.net
Her illustrated poetic fables, ink designs are abstracted and screenprinted at https://www.flywaterleaflight.com.au/
Sharing the joy of creativity each year at https://www.heffalumpdezign.com.au/. A mid-career designer/copywriter and illustrator swivelling into fine art and creative writing. You can follow her as lathaliahopesong on Instagram. https://www.instagram.com/lathaliahopesong/
My 2022 Westwords Academy year has continued, with great connections, a wonderful mentor in  
Cathy Jinks
http://catherinejinks.com/
who is now a friend too! The events and opportunities have led to  Westword's residency spaces for me and the learning I need to continue to create my manuscript and poetry/art.  Live readings and author events plus Master classes and great podcasts have been enriching and inspiring.  Sharing our highs and lows as Academy alumni is so important too, the creative journey is a challenge but its worth it!
Benjamin D. Muir
Benjamin D. Muir is a writer and doctoral candidate from Western Sydney. His, manuscript
The McMillan Diaries, was the recipient of the 2019 AAWP/UWAP Meniscus Chapter One Prize.
Samara Lo
Samara Lo is an author from Sydney, Australia.
Her short fiction includes After Me, The Flood (Gothic Fantasy Anthology: Shadows On The Water – Flame Tree Press – 2024), A Rosella's Home (Gothic Fantasy Anthology: Immigrant Sci-Fi Anthology – May 2023), Songs of Yesterday's Tomorrows (The Saltbush Review: Issue 3 – May 2023), Last Teen Standing (Daily Science Fiction – Feb 2022), Morally Grey and Sunny (BAD Crime Anthology 2022), and her flash fiction One Day was awarded the highly-commended prize and published in the Living Stories Anthology 2021.
‍
In 2020, she was awarded the Westwords Emerging Writer's Residency at Varuna House and in 2021 was the recipient of the Copyright Agency-WestWords Fellowship. She was a judge for the 2022 Aurealis Awards as well as the 2023 Living Stories Writing Prize and has appeared in panels and workshops for writers such as the Art Gallery of NSW's Emerging Voices program.
The highlight of my academy year was spending time with other writers, and learning important skills such as effective grant writing and managing the business side of being an author.
Shannon Anima
Shannon Anima is a Varuna Flagship Fellowship recipient for 2023, a Writers Space Varuna Fellow 2023, and a WestWords Writer-in-Residence 2023. In the past four years, she has also won a WestWords-Varuna Residency, the Dentro la Terra Residency in Italy, and a WestWords Academy place. In this same timeframe, she was shortlisted for the Deborah Cass Award, the Tasmanian Women's Fiction Prize, and a Mascara Varuna Residency. She was longlisted in 2022 for the Spark Hardie Grant prize. She was recently interviewed on Able Radio as an emerging writer. She has also won the University of Victoria Poetry Prize.
Her work has been published in the Saltbush Review, BAD Sydney Crime anthology, Epic Unlimited Magazine, and Outside Magazine. She is the author of two domestic noir novels- in-progress, a collection of short stories, and a work of autofiction. She is currently working on a coming-of-age work of autofiction, The Furnaces. She has been supported by Varuna, by Tanya Vavilova through WestWords, and by Dr Lee Koffman in writing, editing and development of this project. She has additional supports from her writing group of emerging and published writers, and from other authors including Jackie
Bailey, Patti Miller, Carol Major, and Ashley Kalagian Blunt on writing memoir. In her association with WestWords, Shannon has developed a strong community of writers. WestWords provides writing workshops and a venue for education, writing events, launches and much more to support Western Sydney writers and expand the breadth of voices heard in Australian literature. Thank you, WestWords!
Sarah Cupitt
Sarah Cupitt (pronounced like Que-Pitt) is an ambitious writer interested in working with people with amazing stories to tell. She's secretly always looking for stellar scoops and tends to ask a lot of questions.
Highly engaged in newsgathering, research, story construction and news writing for delivery over a variety of platforms, from print-based to online, broadcast and social media, she loves adding value to stories with additional story elements.
When Sarah isn't brainstorming ideas or furiously typing away, you'll find her reading, designing, or researching her latest obsessions. Psychology, writing ecologies and ancient history, to name a few.
Jasmine Baker
Jasmine Baker is the daughter of Lebanese parents who migrated to Australia in 1970. She is a writer and multi-lingual storyteller: "Being a storyteller has empowered me to embrace my language and share that with children of all backgrounds."